Sandy Collier and Barb Schulte Cowgirl Clinic
Join us for a 3-day clinic focused on becoming mentally skilled, improving your horse's collection and cow horse skill. Advance yourself and your horse!
Learn more here.
February 20-22, 2019
Rancho de los Caballeros
Clinic Fee: All three days, Mental Skills Workshop and meals $995
Mental Skills Workshop + dinner $149
All three days auditing + meals $295
(Lodging and stalls not included)
Sandy Collier
Sandy Collier has the unique distinction of being the first and only woman to win the National Reined Cowhorse Snaffle Bit Futurity. She is a multiple NRCHA and AQHA World Champion, and was reserve limit/intermediate open futurity champion at the 1997 NRHA Reining Futurity.
She is an NRCHA AAA and AQHA judge and has judged the prestigious NRCHA and AQHA World shows.
In 2012, Sandy was inducted into The Cowgirl Hall of Fame. And, in 2013, The NRCHA honored her by inducting her into the NRCHA Hall of Fame. She has also been the recipient of the Monty Roberts Lifetime Achievement Award.
According to Sandy, her lifelong passion for horses began "when my cells started to divide". She spent the first third of her career as a veteran three-day eventer on the East coast, and then turned her focus to reiners and cowhorses.
Sandy's diverse knowledge and success in various disciplines, her keen understanding of how horses think and learn, her graceful riding and concise presentation, make her an internationally renowned clinician. Her passion for sharing all that horses have taught her, culminated in writing a book called Reining Essentials and filming many instructional DVD's.Part of her mission is to help horse enthusiasts of all levels, create a more supple balanced horse, and perfecting showing reining and cowhorses for the more competitive rider. Competitors on all levels and disciplines seek to develop her signature polish in their own performance horses.
Barbara Schulte
Her journey began on her parent's ranch in Southern Illinois with 400 horses. Through multiple life and horse adventures, Barbra has always been driven by a singular passion ~ to help riders grow their confidence. She is a Personal Performance Coach, Cutting Horse Trainer, Publisher of online programs, Clinician, Author, and a Speaker. She is an honoree in the National Cowgirl Hall of Fame and the National Cutting Horse Association Members' Hall of Fame. She was awarded the National Female Equestrian of the Year Award by the AQHA and the Women's Sports Foundation. She has also been a very successful competitor, winning both the NCHA open Derby and Superstakes. Barbara was the first woman to win the National Cutting Horse Association Derby, the NCHA Super Stakes Classic and the Agusta Futurity. Horses and riders trained by Barbara have earned numerous national and regional titles. Barbara lives with her husband, Tom, in Brenham Texas.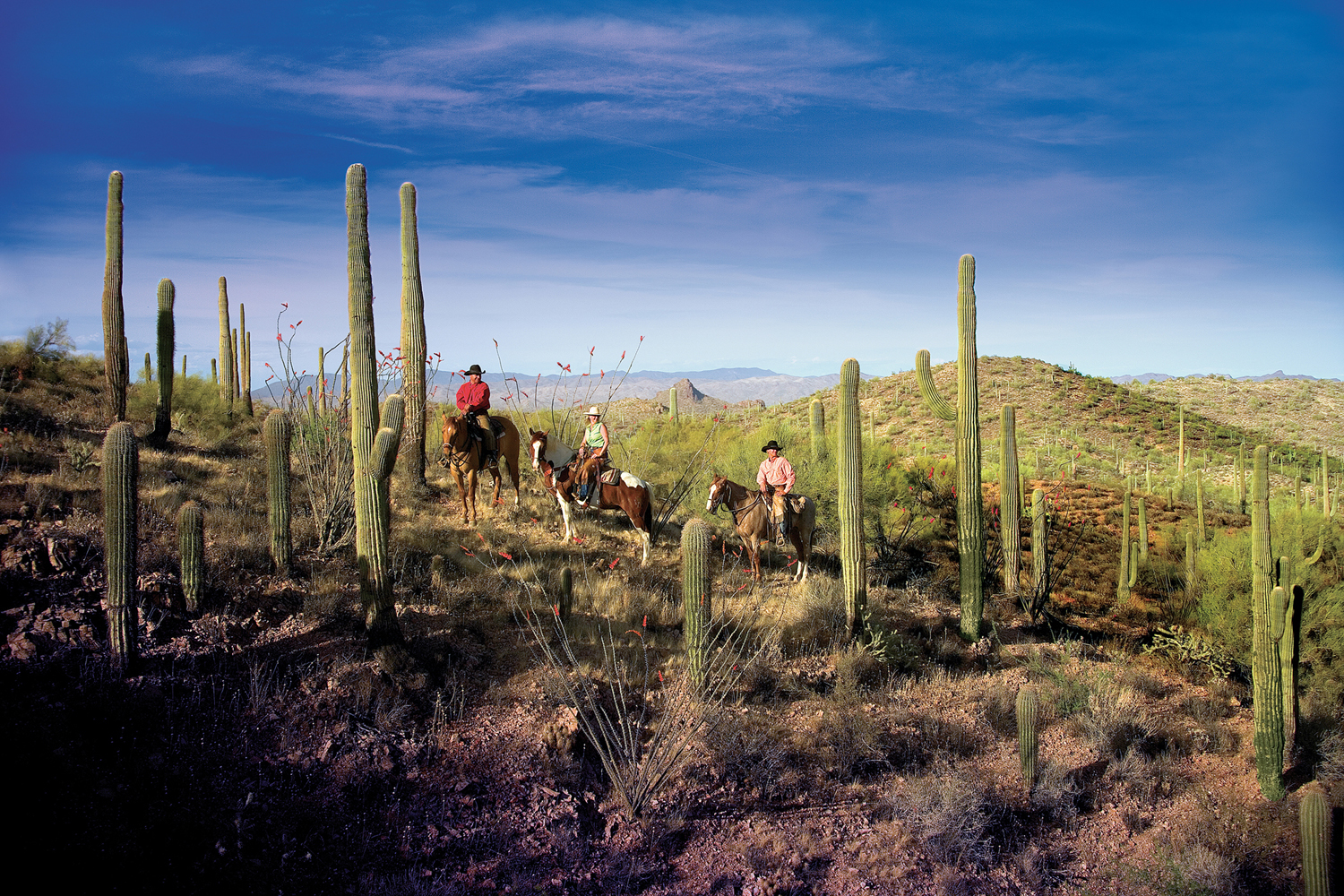 World class facilities await you and your horse at the legendary Rancho de los Caballeros!  
Established in 1948, Rancho de los Caballeros is a family-owned and operated guest ranch resort. The ranch sits on 20,000 acres of beautiful High Sonoran Desert a short drive from the Phoenix metro area in the western town of Wickenburg, Arizona.
Here at Rancho de los Caballeros our traditions of warm hospitality and a deep respect for natural beauty and quiet dignity are as entrenched as the day the ranch opened 70 years ago.
Today the ranch offers an 18 hole golf course, full service spa, trap and skeet shooting, jeep tours and much more.
Come visit the ranch for a few days or stay longer if you can. We will be waiting here to greet you with a heartfelt welcome and the traditional family hospitality we're sure will keep you coming back!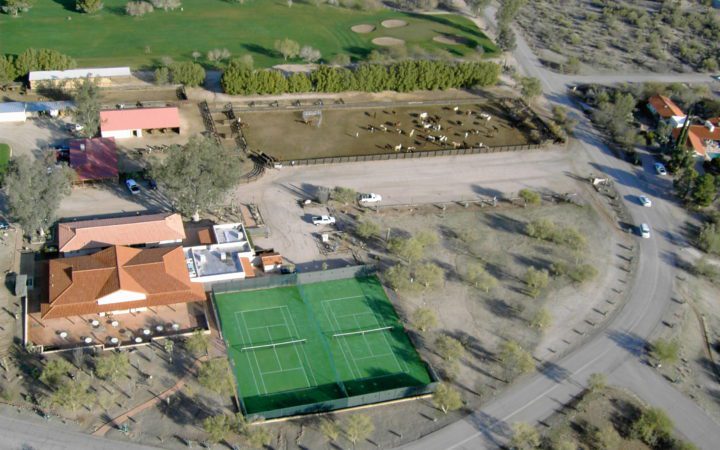 Make your reservations today by calling 928.684.5484
Mention "Barb and Sandy Clinic" for special room pricing. 
Learn to know yourself and your horse
You will leave with a deeper understanding of what you value most and what you really want in your riding and in your life. Learn ways to align these values and desires to experience more peace within, along with a quiet confidence. Further, understand how a horse learns and how to most effectively communicate with him so he is a willing, responsive and relaxed partner.
Improve every aspect of your performance
Acquire the critical technical skills of collection, guiding & moving your horse's body parts. 
Acquire the mental skills of world class athletes
Develop a deeper understanding of the mind-body-emotion connection. Throughout all riding sessions you will practice and apply research-based, easy-to-learn mental and acting tools to call up confidence, calmness and authority at will ... in any situation. This is what allows your technical skills to come to life in the show pen.
Gain accuracy, control and rhythm working and cutting a cow
Learn how to work a cow with correct form and a pretty rhythm as you read the cow and the situation. You will learn how to better control a cow for both cutting and boxing. Learn how to select and read cattle; position your horse for the cut and control a cow.