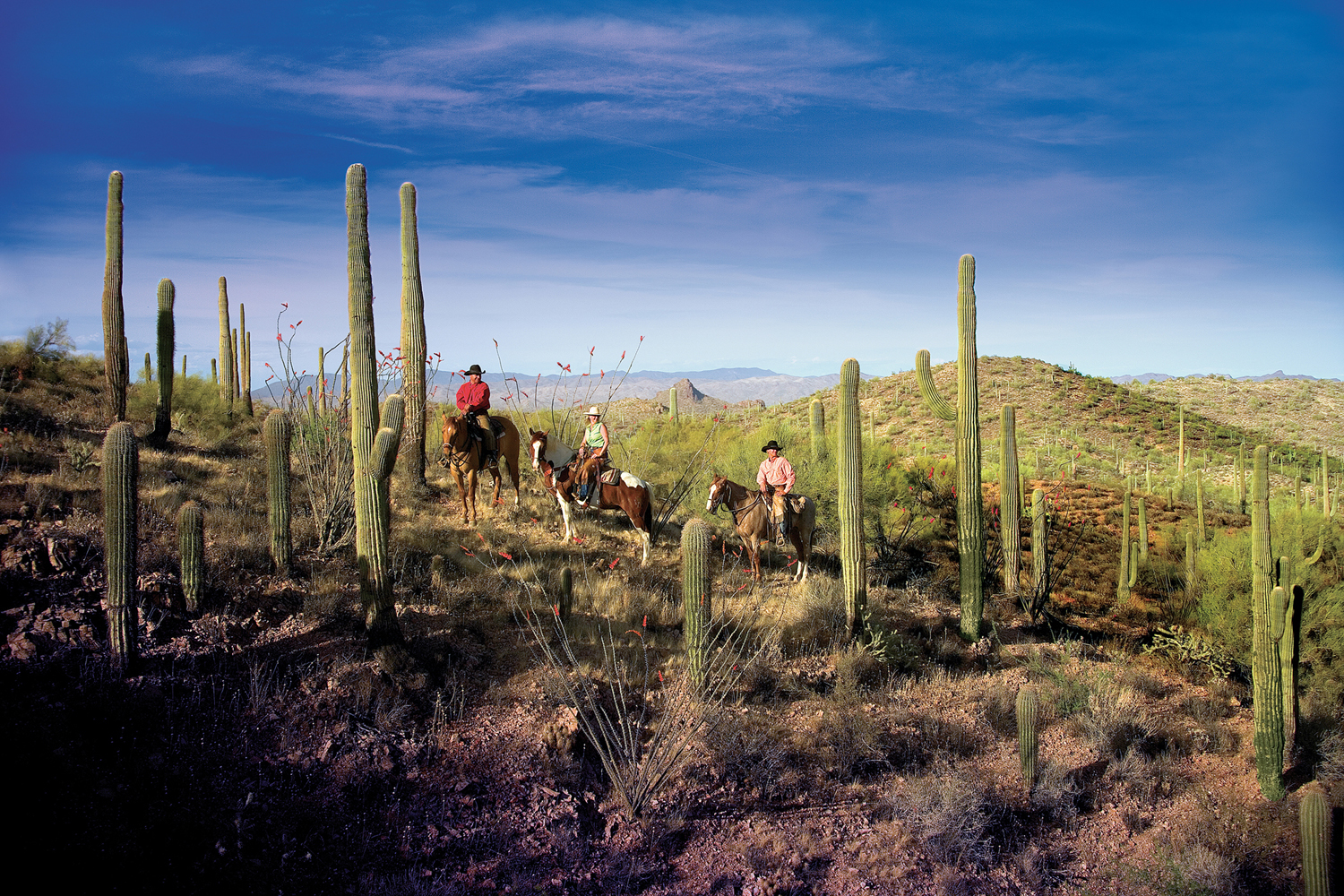 World class facilities await you and your horse at the legendary Rancho de los Caballeros!  
Established in 1948, Rancho de los Caballeros is a family-owned and operated guest ranch resort. The ranch sits on 20,000 acres of beautiful High Sonoran Desert a short drive from the Phoenix metro area in the western town of Wickenburg, Arizona.
Here at Rancho de los Caballeros our traditions of warm hospitality and a deep respect for natural beauty and quiet dignity are as entrenched as the day the ranch opened 70 years ago.
Today the ranch offers an 18 hole golf course, full service spa, trap and skeet shooting, jeep tours and much more.
Come visit the ranch for a few days or stay longer if you can. We will be waiting here to greet you with a heartfelt welcome and the traditional family hospitality we're sure will keep you coming back!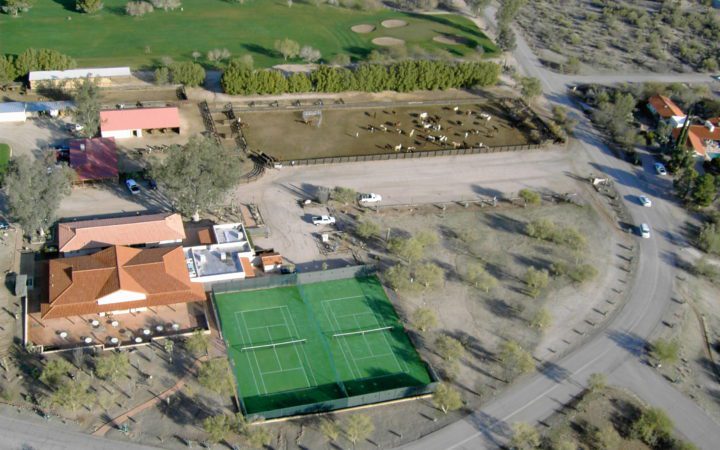 Make your reservations today by calling 928.684.5484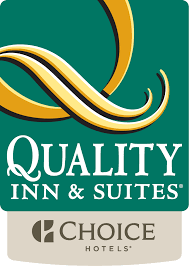 The Quality Inn of Wickenburg is proud to serve as the host hotel for Cowgirl Cadillacs. Make your reservations early and join us for a fantastic weekend. Be sure to ask for the "Cowgirl Cadillacs" special rate when booking. (928) 684-5461