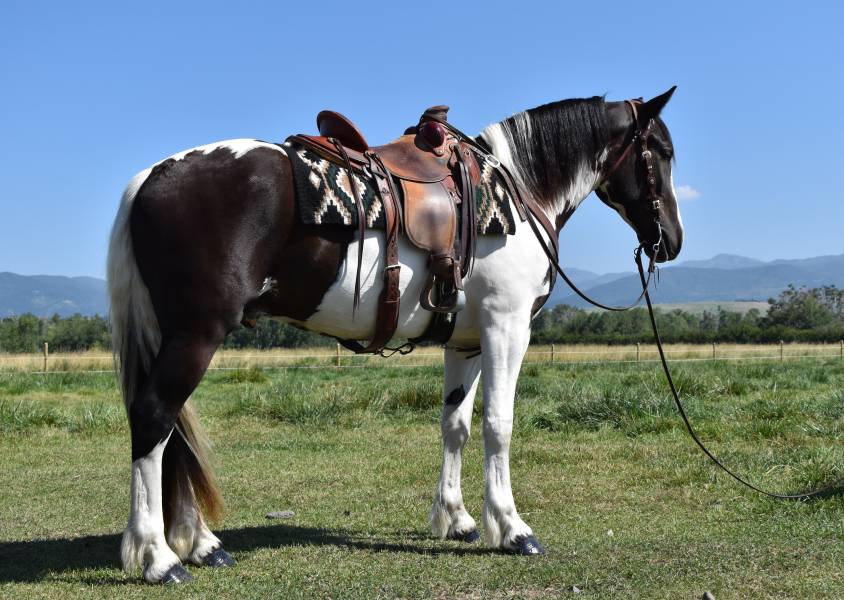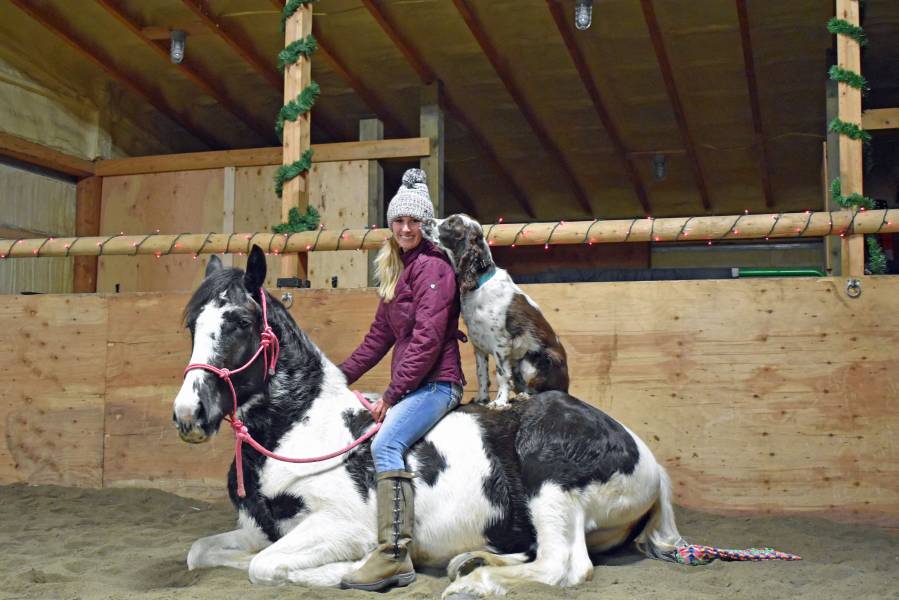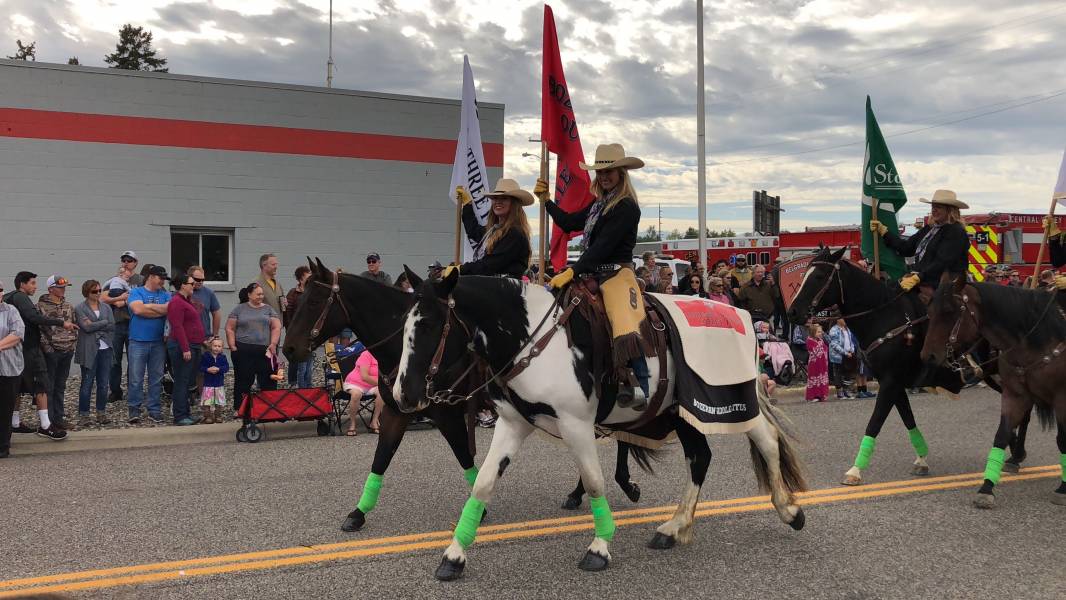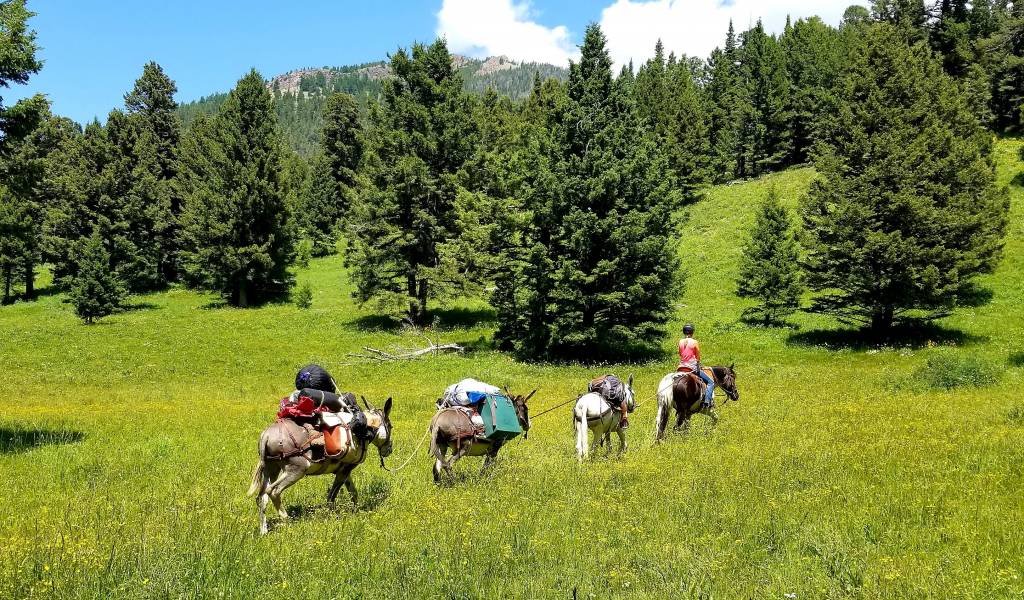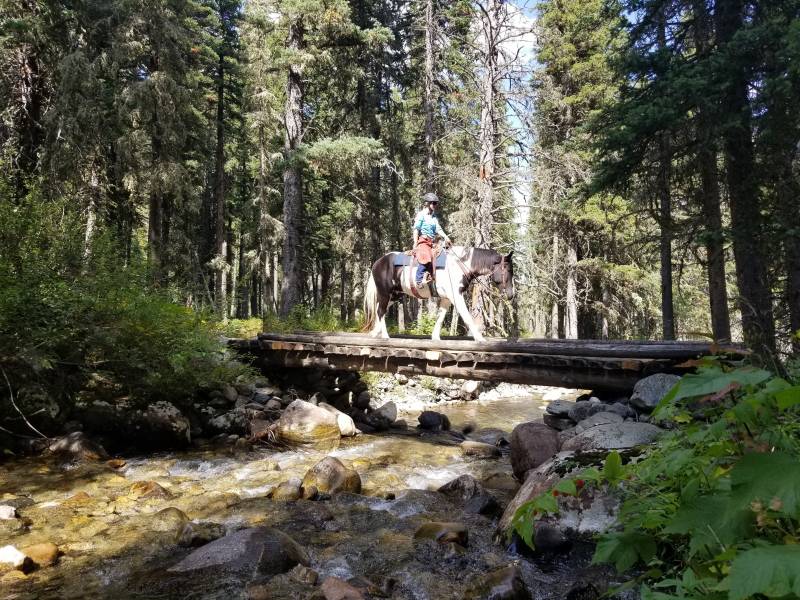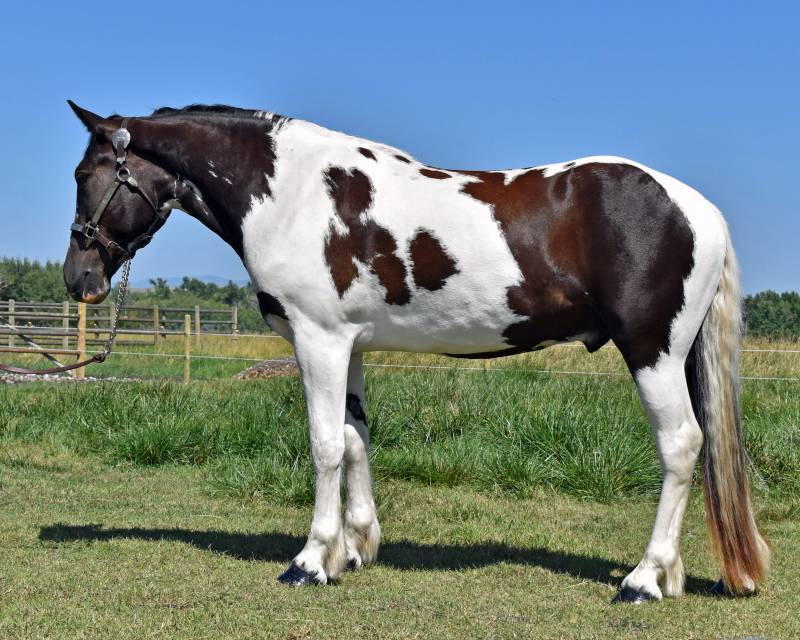 Willie is a 2015 draft cross gelding (American Spotted Draft sire and Quarter Horse dam), he currently stands 15.2 hands and  is wearing a #3 shoe.  
We purchased Willie in the spring of his 2 yr old year, and since then he has become an absolute barn favorite and my go-to horse whenever I need to  get something done or just need a fun relaxing ride after a long day.  Even in the earliest days of his training with just a few rides under his belt he has always been the willing, reliable  and trustworthy type.
He is 100% sound, straight legged with no bumps or blemishes, has solid black feet, a  flashy presence and a congenial charming personality. He attracts attention and is complimented  wherever he goes.
Willie has spent plenty of time in the mountains and has been on several camping trips; he calmly goes up, down, through or over whatever you point him at and LOVES water crossings.   
Willie  hobbles, highlines, ponies the pack string, and is always an easy and enjoyable horse to have around. Warning: if he's loose it's tough to keep him out of camp as he does enjoy socializing around the campfire and tasting samples from the kitchen!
When he's not in the mountains, Willie cleans up beautifully and is happy making the trip into town.  He is 100% comfortable in traffic and has  been ridden to the bar more times that I want to admit! He's also parade safe and keeps his cool in tight situations with loud crowds and parade chaos.
Lately Willie has been earning his living by being used in the lesson program; he is a favorite among the students and is extremely kind, patient and forgiving.  In the arena, Willie has excellent foundation with balanced walk/trot/lope transitions and departures, he has good hip and shoulder control, lateral work, a solid stop and back, and a one hand neck rein. He can sidepass over to pick you up off of a stump or a fence, opens and closes gates, can pull logs or drag reluctant pack animals across creeks (he pulls hard from the horn) and has  been started riding bridleless.  
He has also been ridden English and has jumped small cross rails and shows nice form and potential. In addition, Willie has been used for flagging and starting colts, pulling the sled, skijoring, playdays, and sorting cattle.
Willie has the education, athletic ability, and intelligent willing disposition to go forward and excel in a wide variety of disciplines as well as be someone's next best friend.  We encourage anyone interested in Willie to come meet him before the sale and take him for a spin at our barn, in Bozeman, MT. 
Stephanie Barnette
Bozeman Montana
406.599.3879