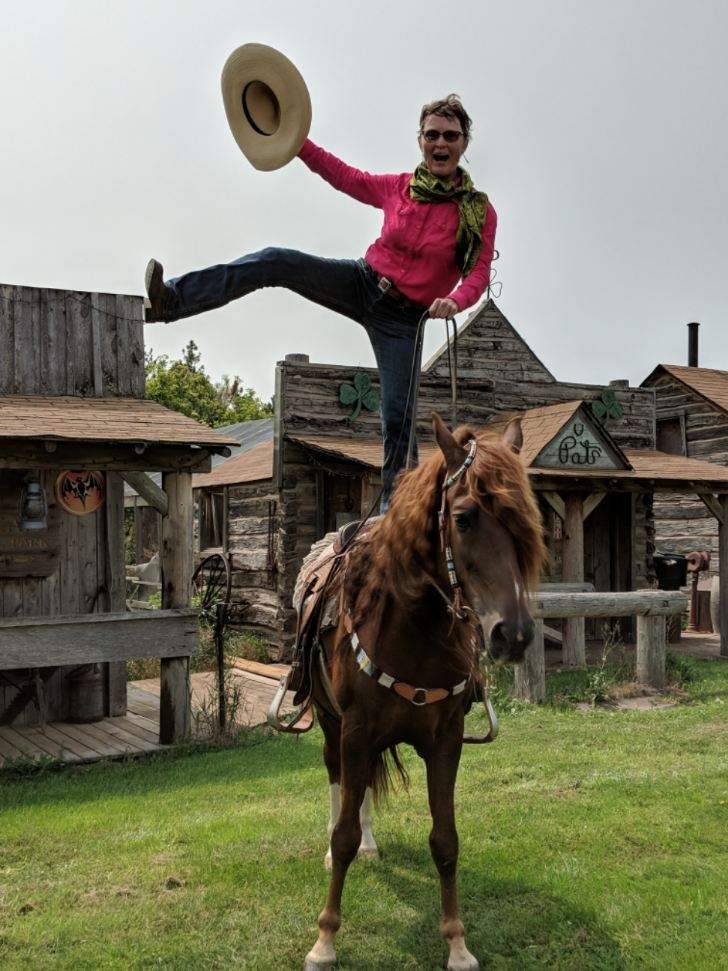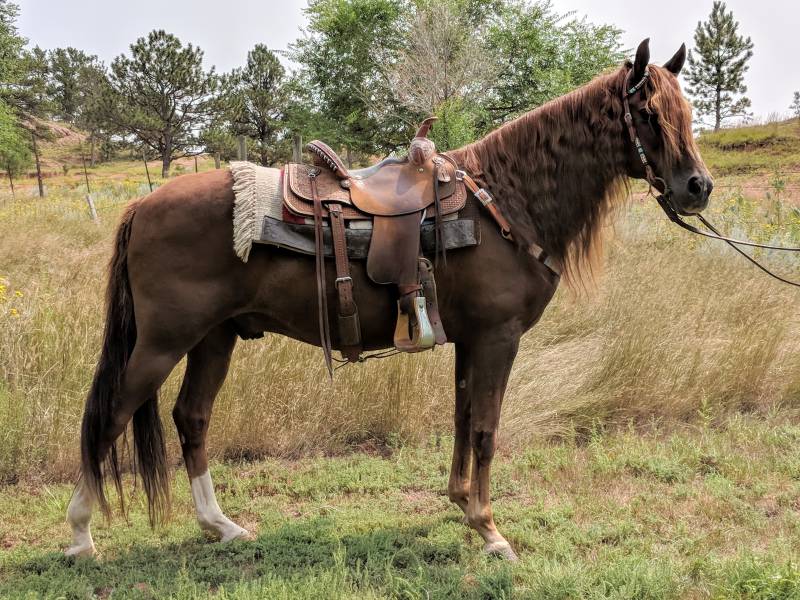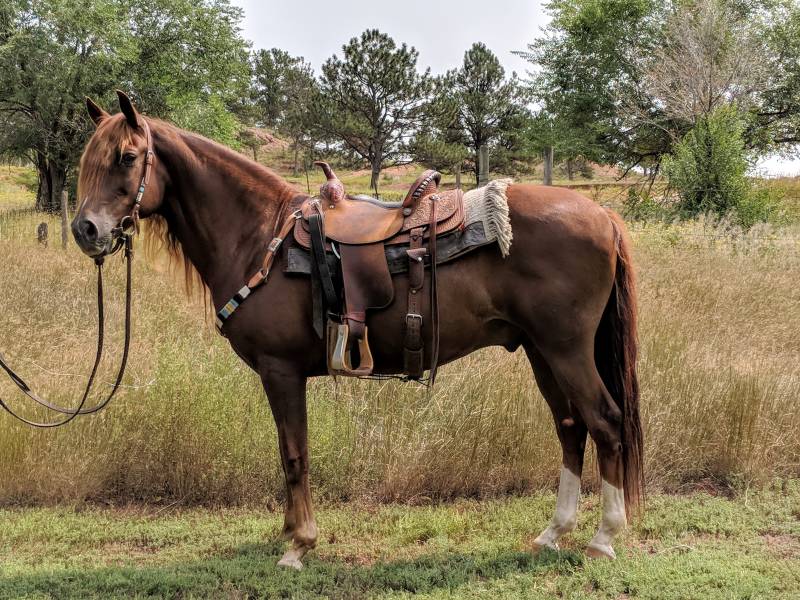 Majestuoso (pronounced, "muh-jess-too-Ō-so") is a 2009 Peruvian Paso gelding. This chestnut charmer stands 14.2 hh, weighs 900 pounds and, for chrome, carries a star, two white socks behind and a gorgeous flowing mane.
He, like all Peruvian Pasos, is naturally gaited, hardy, kind, honest and energetic. He was bred to give an incredibly smooth ride in rough, mountainous country and that is what he does best. I am 67 years old and have bad knees. Tuoso is the only horse I've ridden in the last few years who doesn't make my knees hurt.
My daughters love Tuoso because they know he will bring me home safe from our solitary rambles in the Black Hills.
Tuoso is an unusual gaited horse in that he doesn't mind walking slowly when travelling with non-gaited horses. When the others trot, Tuoso just speeds up his gait.
Super-smooth to ride, to trot to post and a handy little size that is easy to get on! If you want hours of pleasure riding the trails or if you want to de-stress by brushing his 36' mane, Tuoso is the horse for you. You will have a smile on your face every moment you are around this happy little horse.
Claudia Ogilvie
Hot Springs South Dakota
307.941.0236