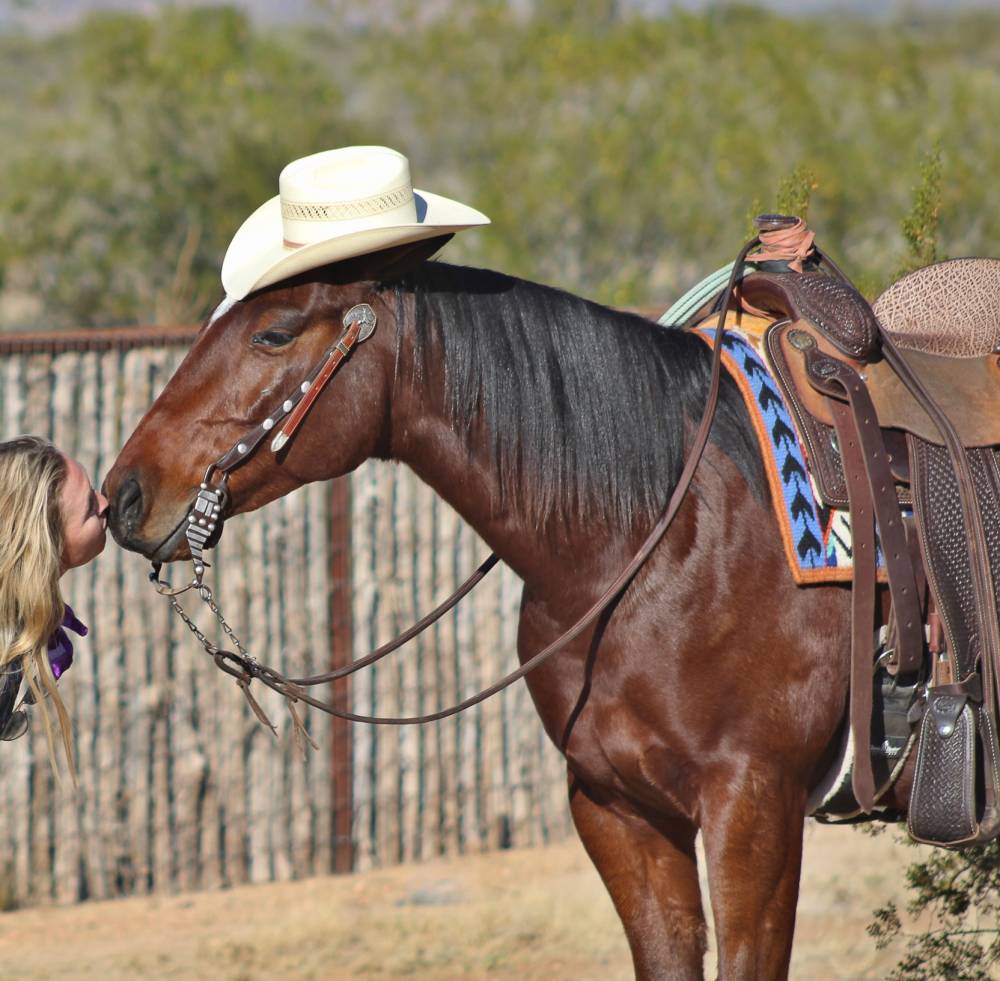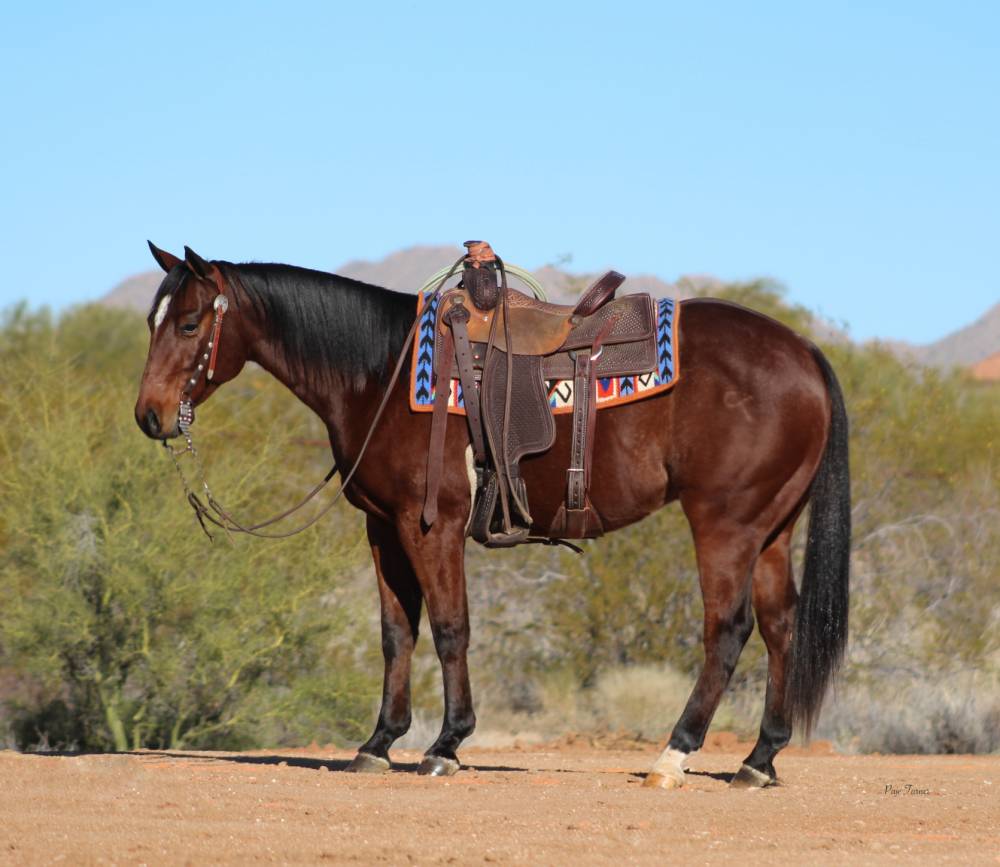 If you like a horse who has a Jim Carey- type personality and one who literally wears many "hats" Steve would be my pick!
Bred as spectacular as you would want for a cow horse, out of Jazarell Cat a $41,343 NCHA earner and AQHA point earner and his dam Nurse Millie Rey isn't lacking any credentials either with $12,737 in NCHA earnings as well as AQHA points. Both his sire and dam were Non pro and amateur futurity finalists proving that this line does not require professionals pilots to win!
Having purchased Steve directly off the ranch who bred him, he has always been in good hands. So many ways one could go on with Steve, personally I think he would excel in the ranch cutting, team penning and sorting, heeling, breakaway roping, and on the ranch and trails.
Enjoyable to ride on the trails, he has been exposed to water, bridges and logs. Is very easy to sit, smooth gaited, can really move his feet. Has a great neck rein, moves off leg pressure and backs off the bridle. On a cow he is electric, works correctly and has a lot of eye appeal. A nice heel and breakaway horse, quick across the line and can really stop. A handy horse to have around as he is happy to be saddled and take on any task at hand. Sound and has no vices.
Come and ride Steve for yourself, he is a sale highlight. 
Paje Turner
 www.TurnerPerformanceHorses.com
Wickenburg Arizona
406.381.2347