Lauras Last Flit RB (Pete)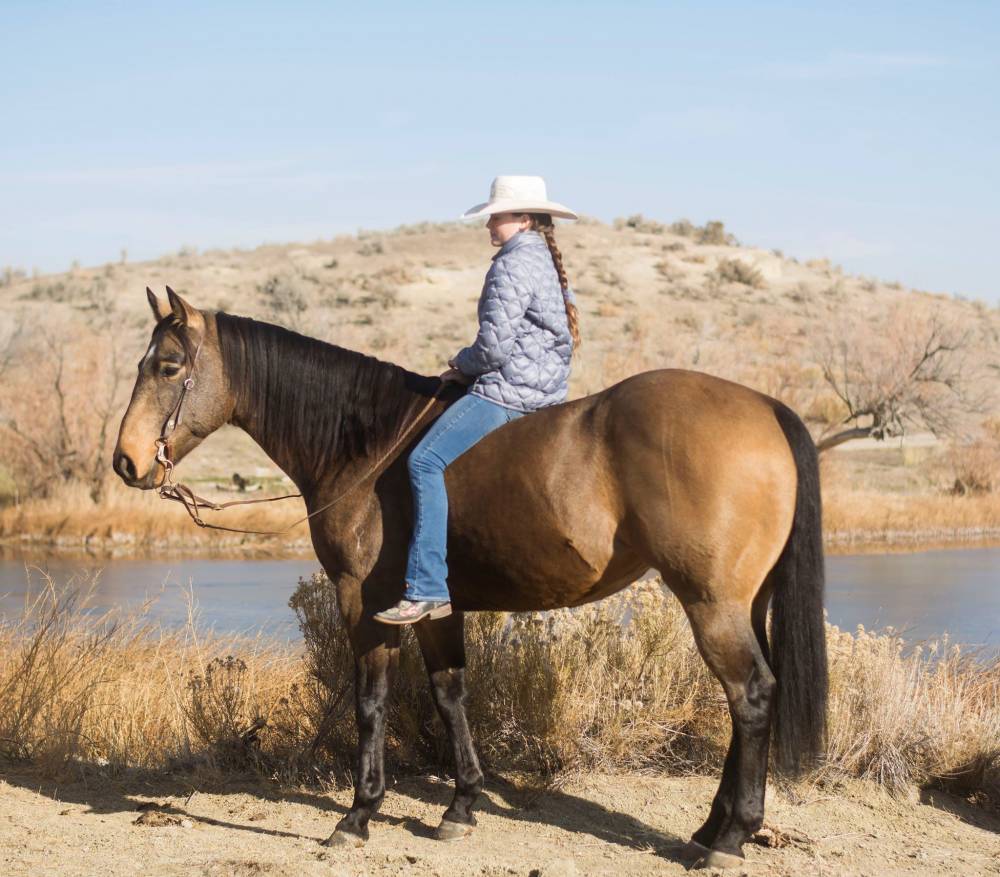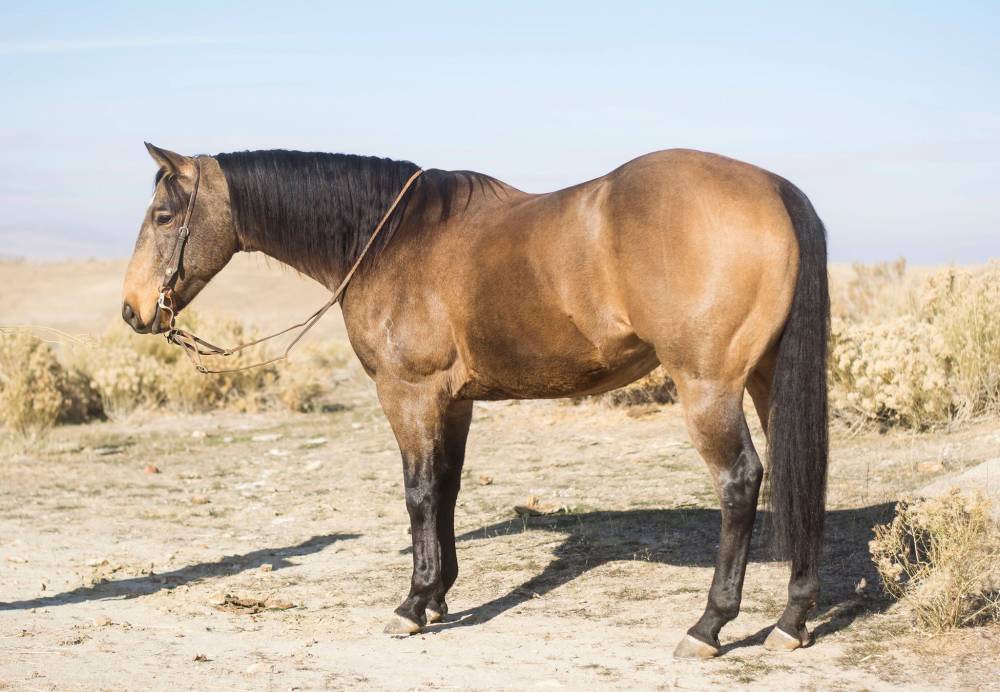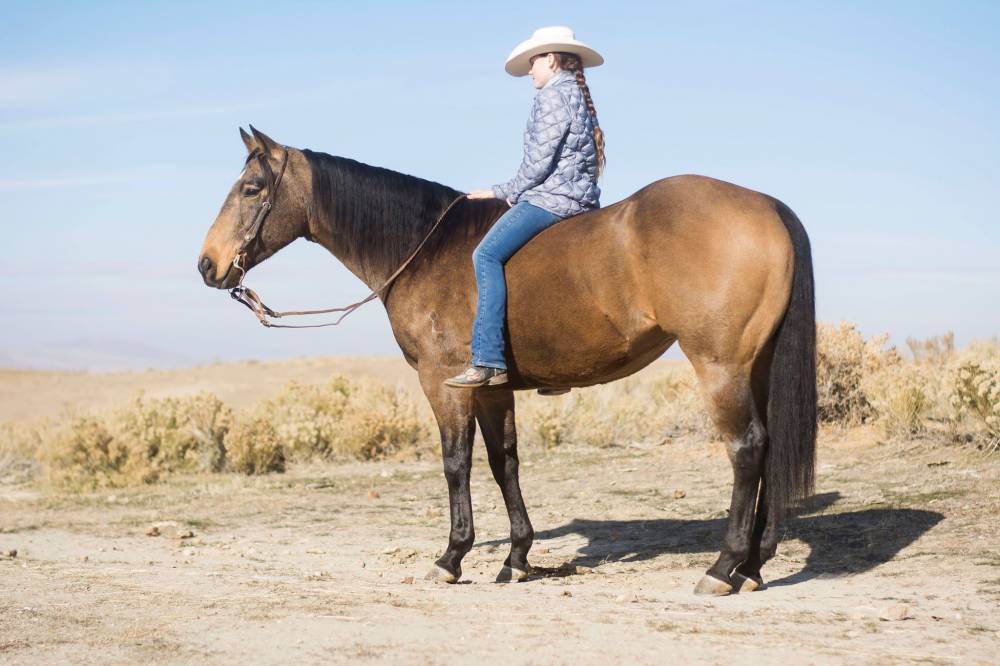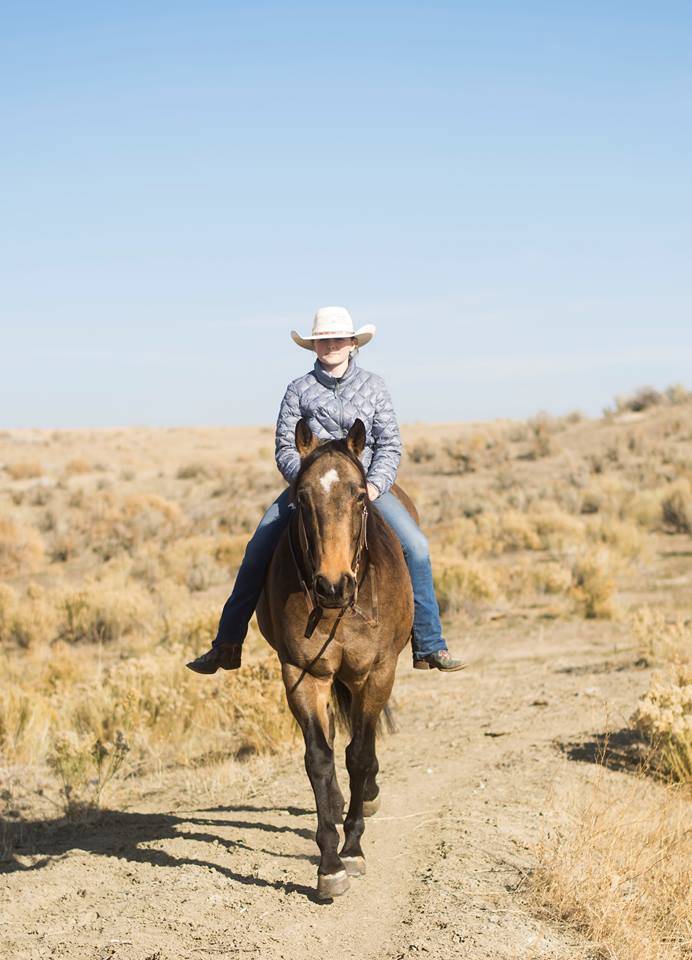 Pete is a gentle, beautiful buckskin ranch gelding standing 15.1hh and weighing around 1100 #s.  
As you would imagine with these papers, Pete can really run and we have worked him on some barrels, but we badly needed a ranch horse and he fit that bill perfectly, so that is the direction we took him. 
Lots of experience gathering on the BLM at our ranch. He has also branded calves and roped the lead steer in the arena. My daughter enjoys riding him bareback as well. 
His sweet, quiet nature will steal your heart!
Katie Davis
Adrian Oregon
208.869.5286  541.339.3411