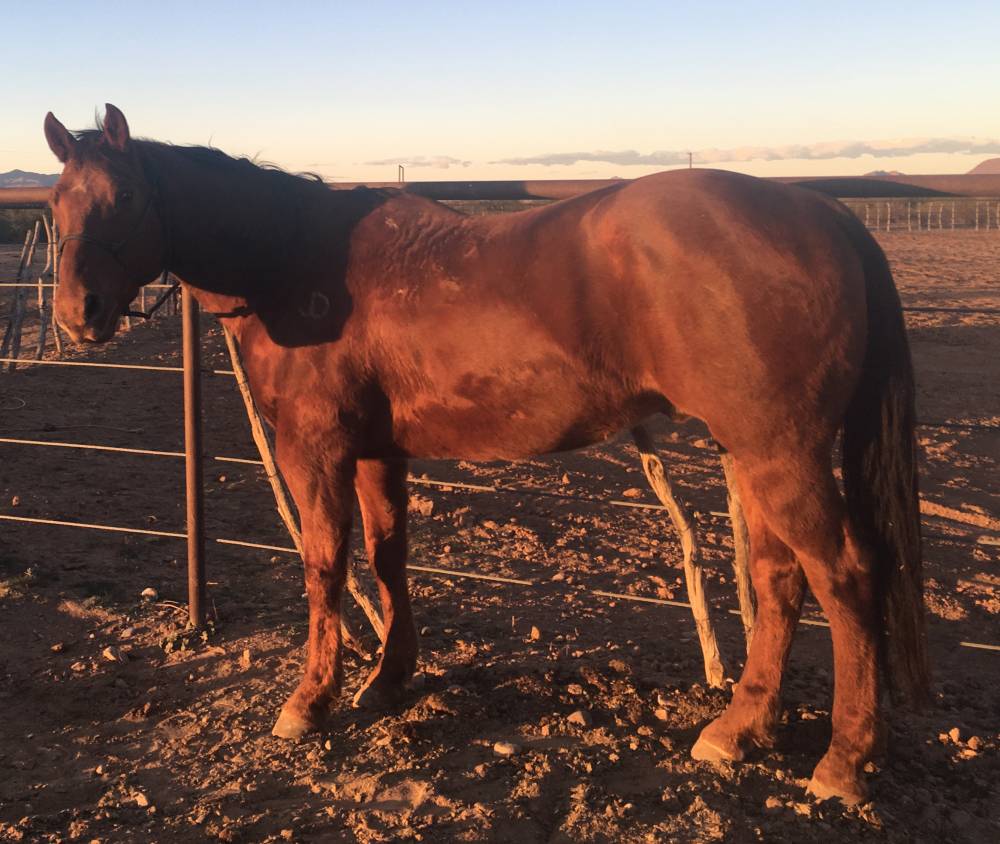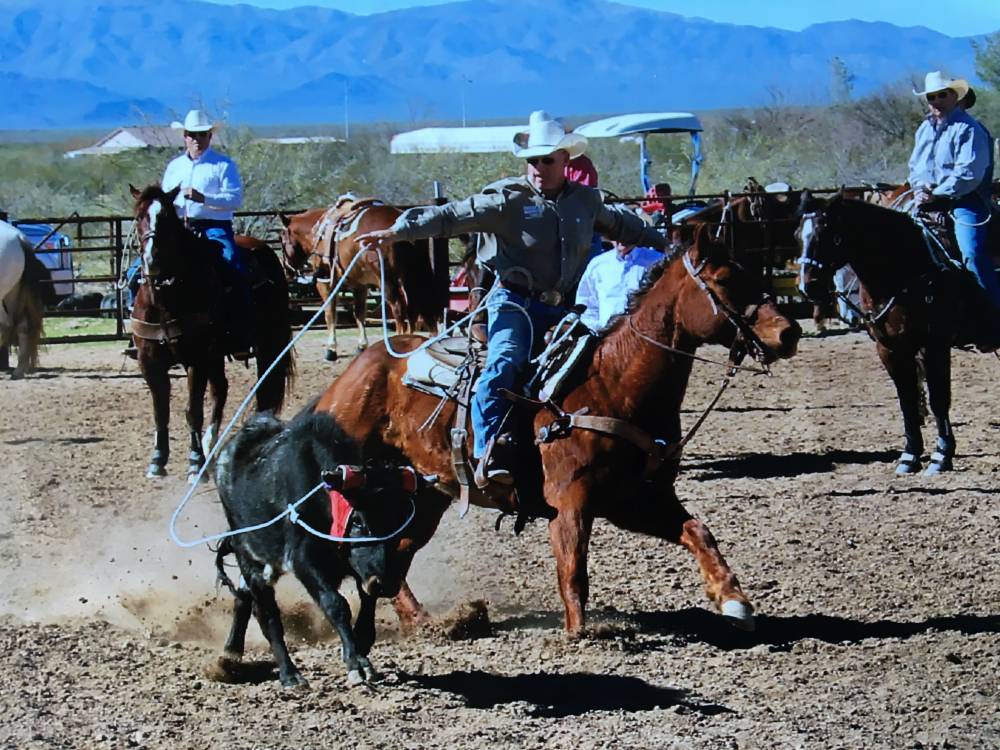 Jed is the definition of a gentleman. Ranch, rope, play polo; whatever you want to do, this is a nice horse to do it on. There just aren't many people who aren't going to get along with Jed. 
This is an absolutely perfect horse for someone looking to start roping and gain some confidence. He scores like a rock and gives you the same shot every time. He doesn't cheat when you catch and idles left like one should. 
On the ranch we have gathered and sorted extensively on him. Opens gates, works the alley, etc. If you need to lay one down in the pasture, he has been used as a steer roping horse and knows how to get the job done. 
At the same time we were roping on him, he was played by a 2 goal polo player in summer tournaments and took it all in stride. 
He stands tied quiet, hobbles, hauls and gets along with other horses. He stands 15.2hh, weighs 1150 and wears a #1 shoe with all the bone you could ask for. 
For one you will enjoy every single day, Jed is the one you need. This kind is hard to find; don't pass him up!
Ryan Sankey
Joliet Montana
406.581.1440