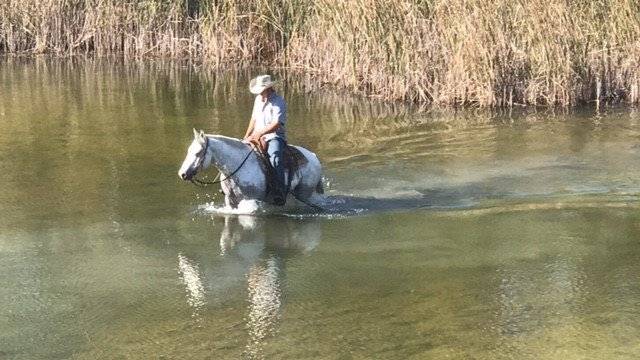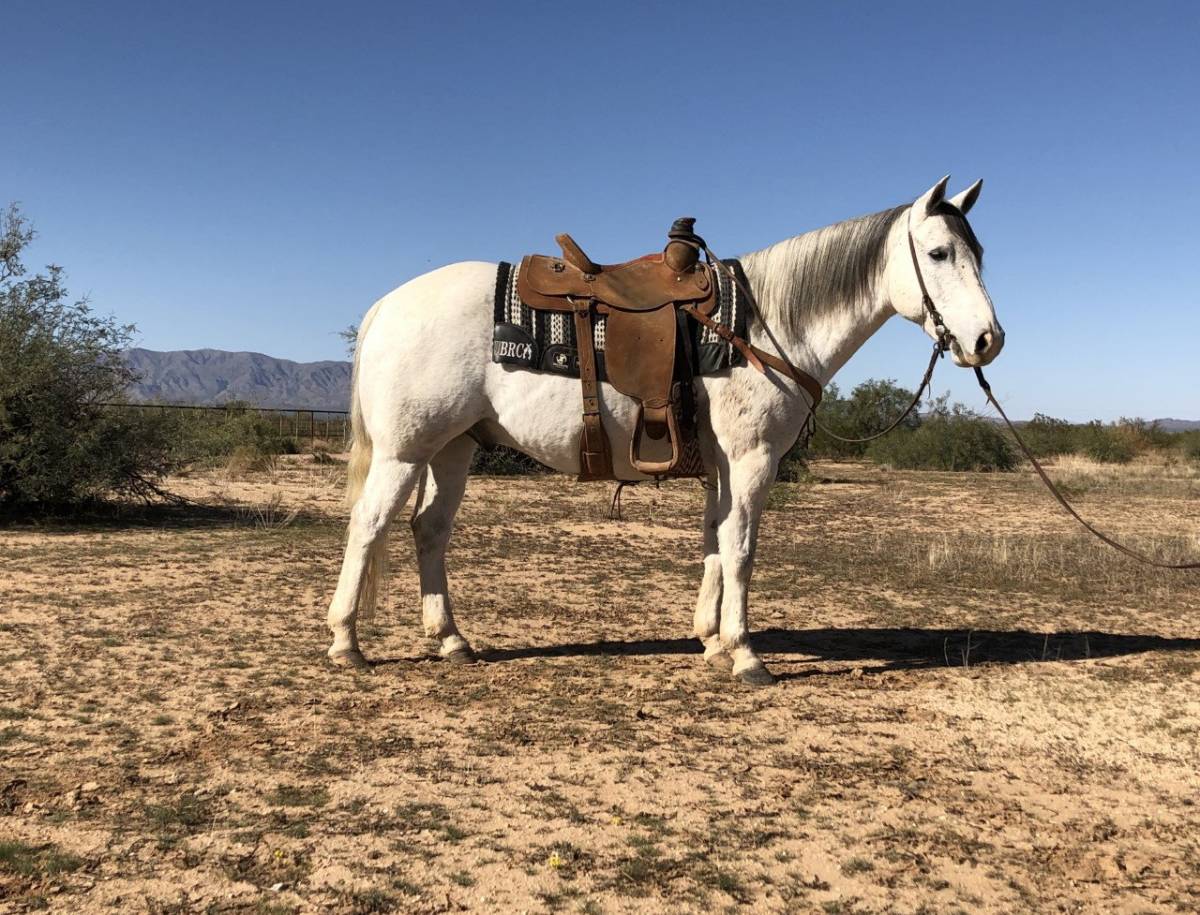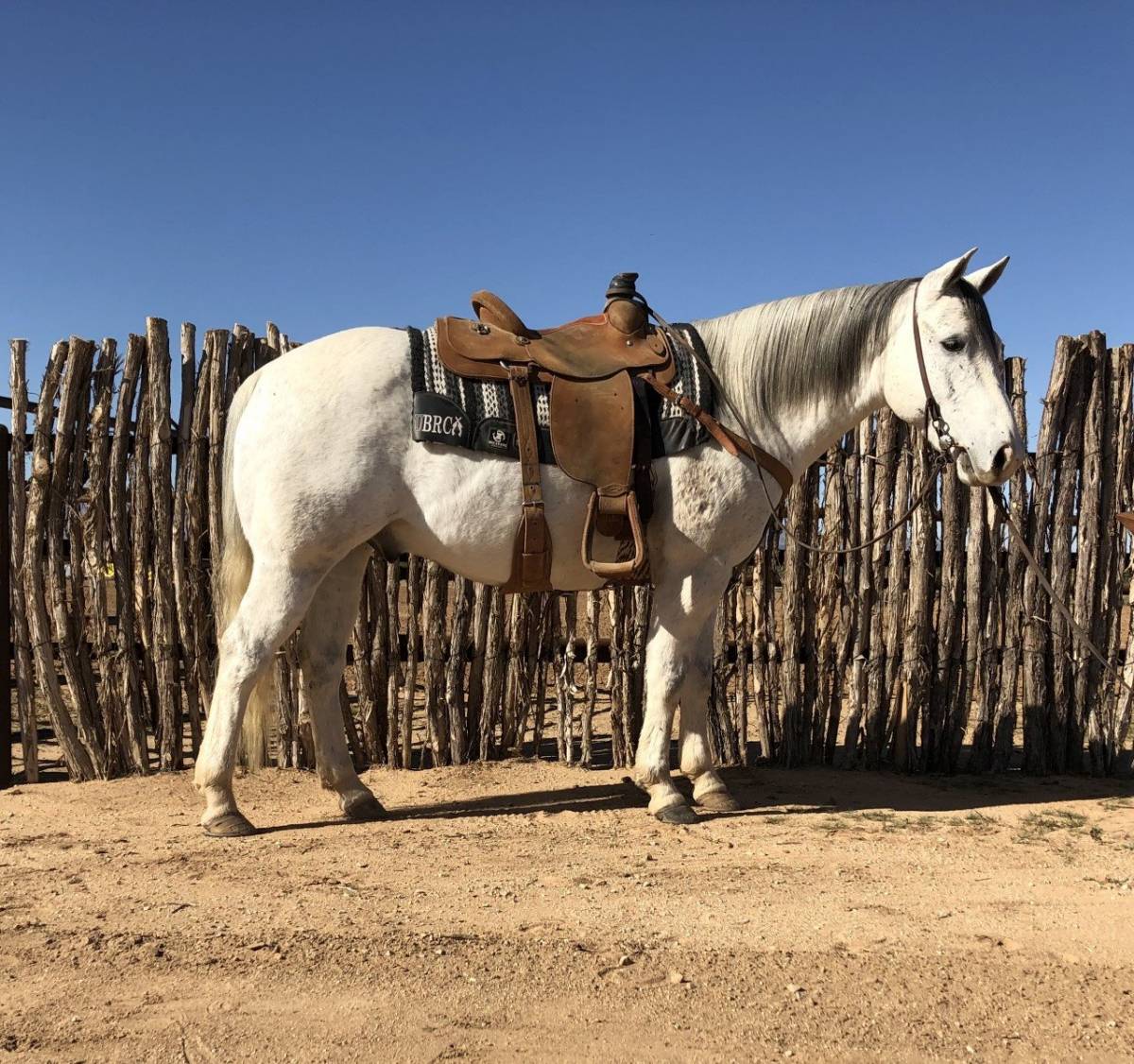 Smoker is a 14.2 hand, gorgeous gray Gelding by Playgun LTE$183,538 and out of a NCHA money earning mare A Hocus Pocus Oak. This guy is bred to do it all!! Take a look!
Smoker is stocky built with great foot and bone. Smoker started his career in the cutting pen and has been turned back on as well. He's been used for all phases of ranch work. He has had lots of outside miles and has had cattle branded and doctored on him.
Smoker is very broke, light in the face and a big stopper, yet forgiving. He is quite on the trails and great outside. He is great to rope on and fun to rope the smarty on too. He is also patterned on the barrels and has been breakaway roped on. He is a money earner as well.
Smoker has the pedigree and tools of an outstanding rope and all around horse. He is the real deal and will fit anyone from a lady to a legend. 
Casey Wagner
Aguila Arizona
406.925.1926