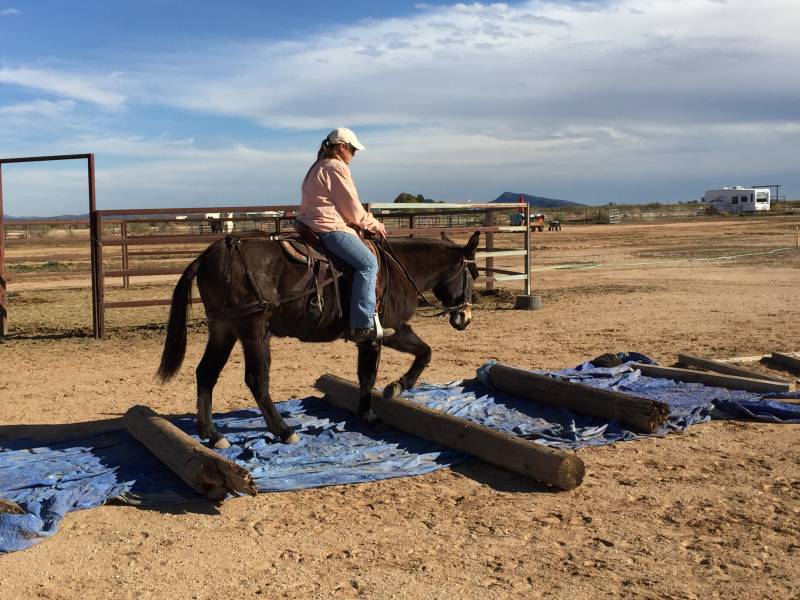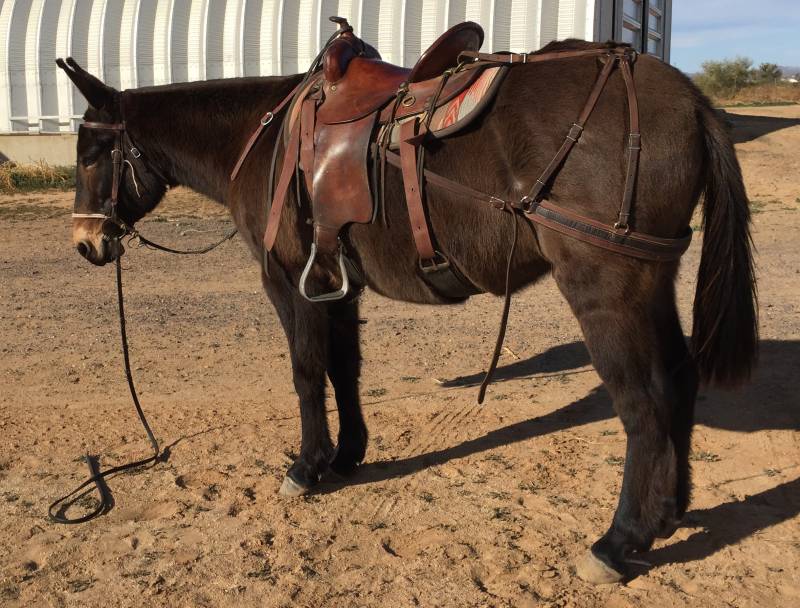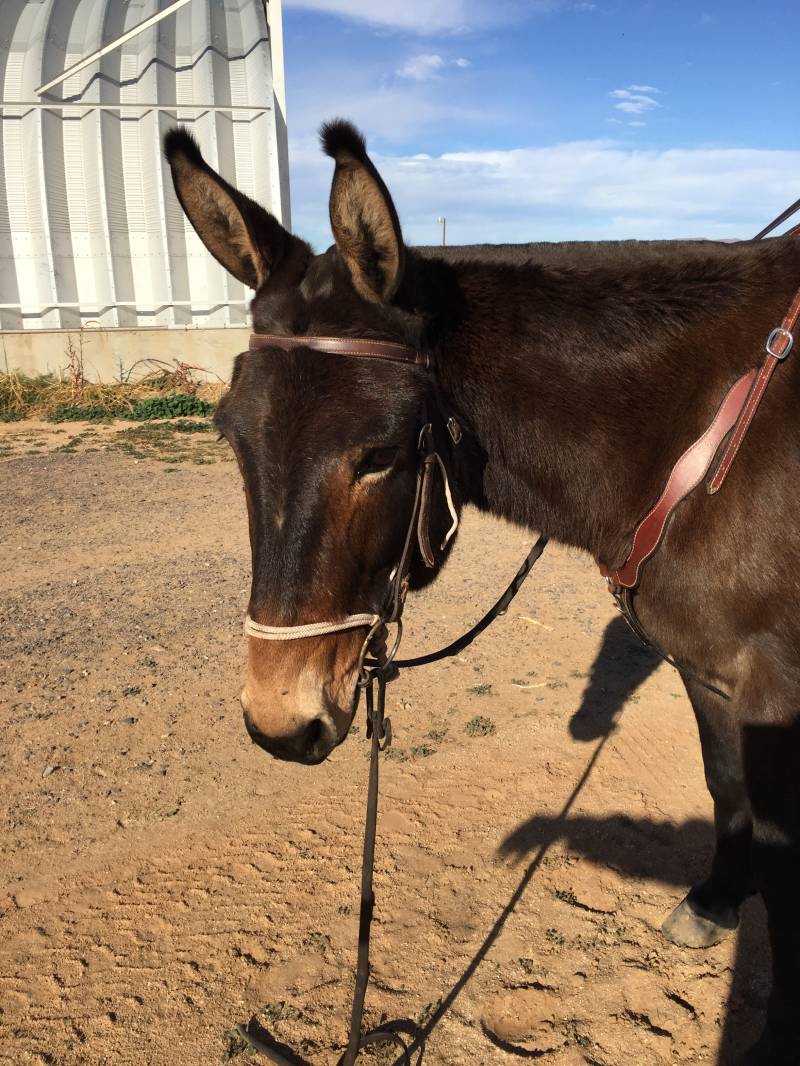 Dolly is a 12 year old bay molly mule that stands 14.1 hands tall. Over the years Dolly has been a great trail mule! She ground ties to be groomed, saddled, shod and clipped.
She works nice off the leg, has a jog you can ride all day, loads and unloads easily, turns on the hindquarters and forehand, sidepasses and works a gate.
The first thing you will notice about Dolly is her super sweet disposition! Good with dogs and all sorts of people.
You can ride her in the lead, middle or drag with no issues or ride off alone and enjoy some solitude.
If you decide to ride or pack her, you will enjoy Dolly every day you have her!
Sue White
Aguila Arizona
712.358.2478