Boom Chugalugga Boom (Buddy)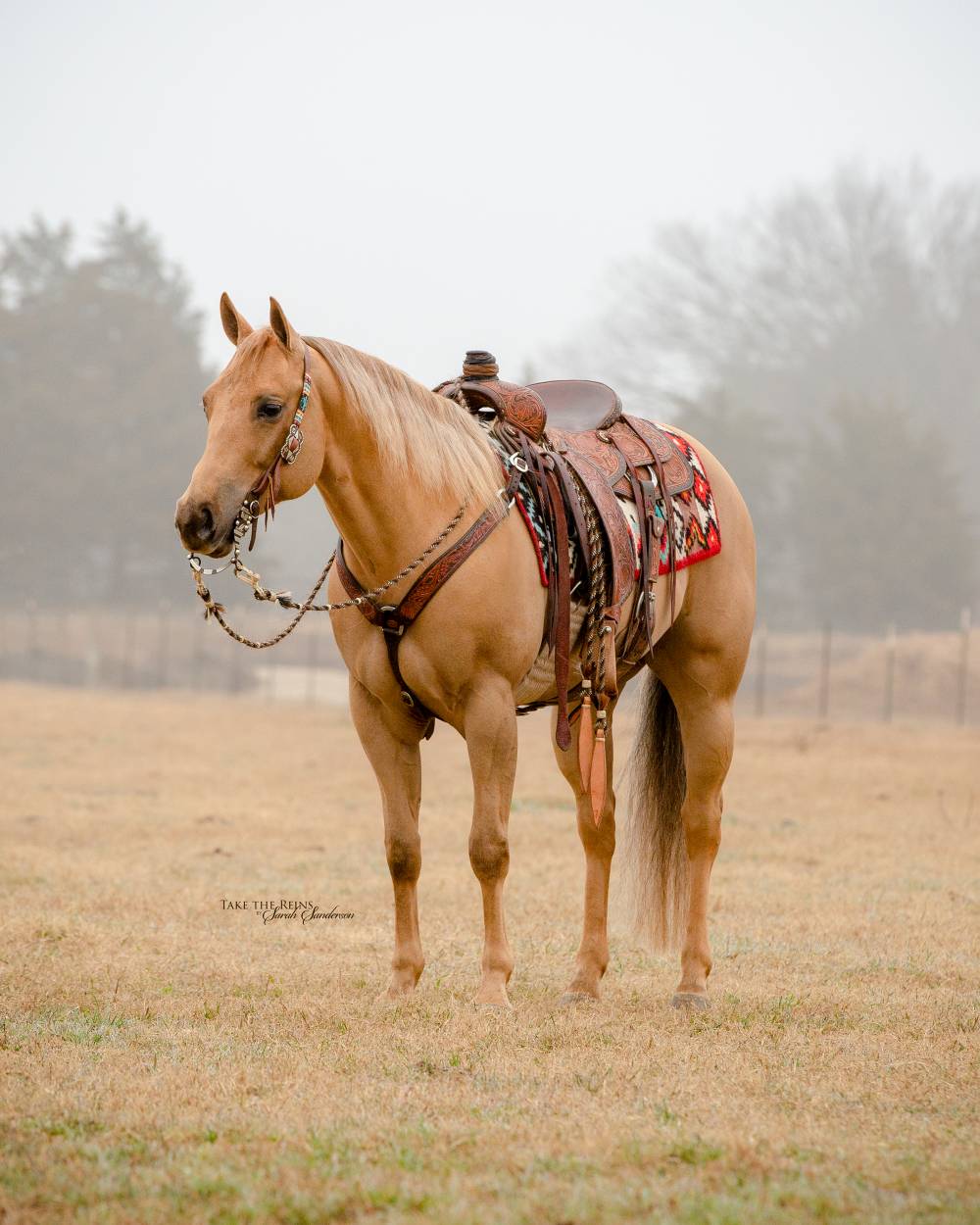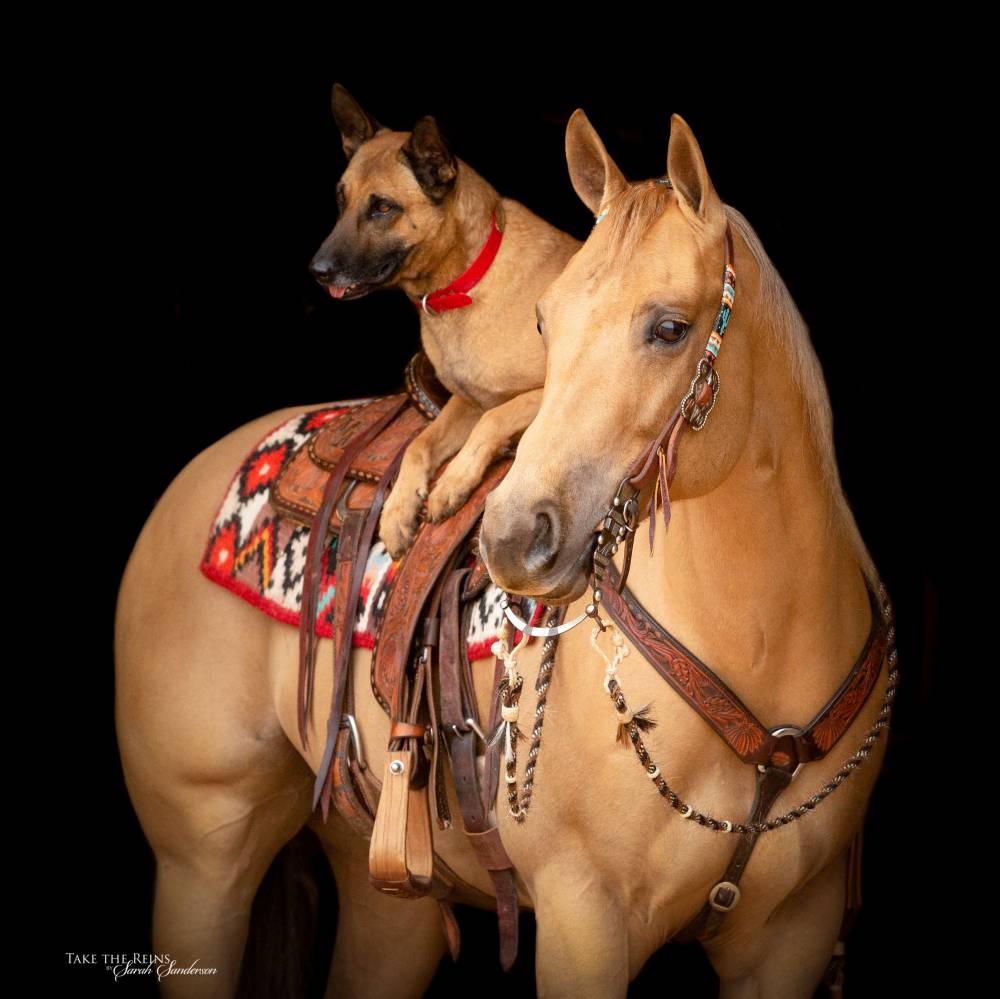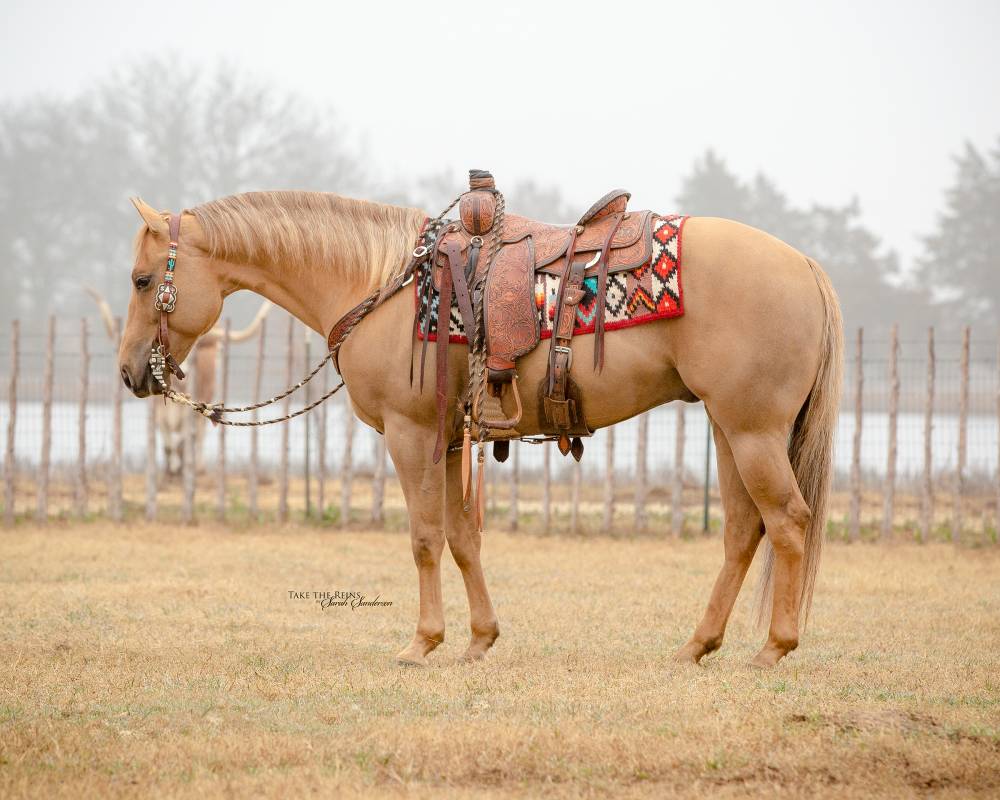 Here's a true Cowgirl Cadillac! Handsome, easy going and so smooth!
Buddy has earned over $5,000 NRHA. Long sliding stops, fast spins, and a rocking chair lope to die for.
If you want to go rope, he's your man. Great in the box, perfect rate and strong from the horn. A dream to pleasure ride and on the trails. Goes exactly where you point him and isn't bothered by anything.
Buddy is as kind and honest of gelding as you will find. He will go as fast or slow as you want. Can be a great athlete and win in the arena or would be just as happy being your partner on the trails. Super push button and safe for anyone that can hold his reins. He absolutely loves attention and wants to be your friend.
Shoot the gun, chase the cows, do some tricks! Buddy is Super classy and is the real deal for any adventure!
14.3 hands
1,150 lbs
Sarah McKibben
Whitesboro Texas
903.815.5150