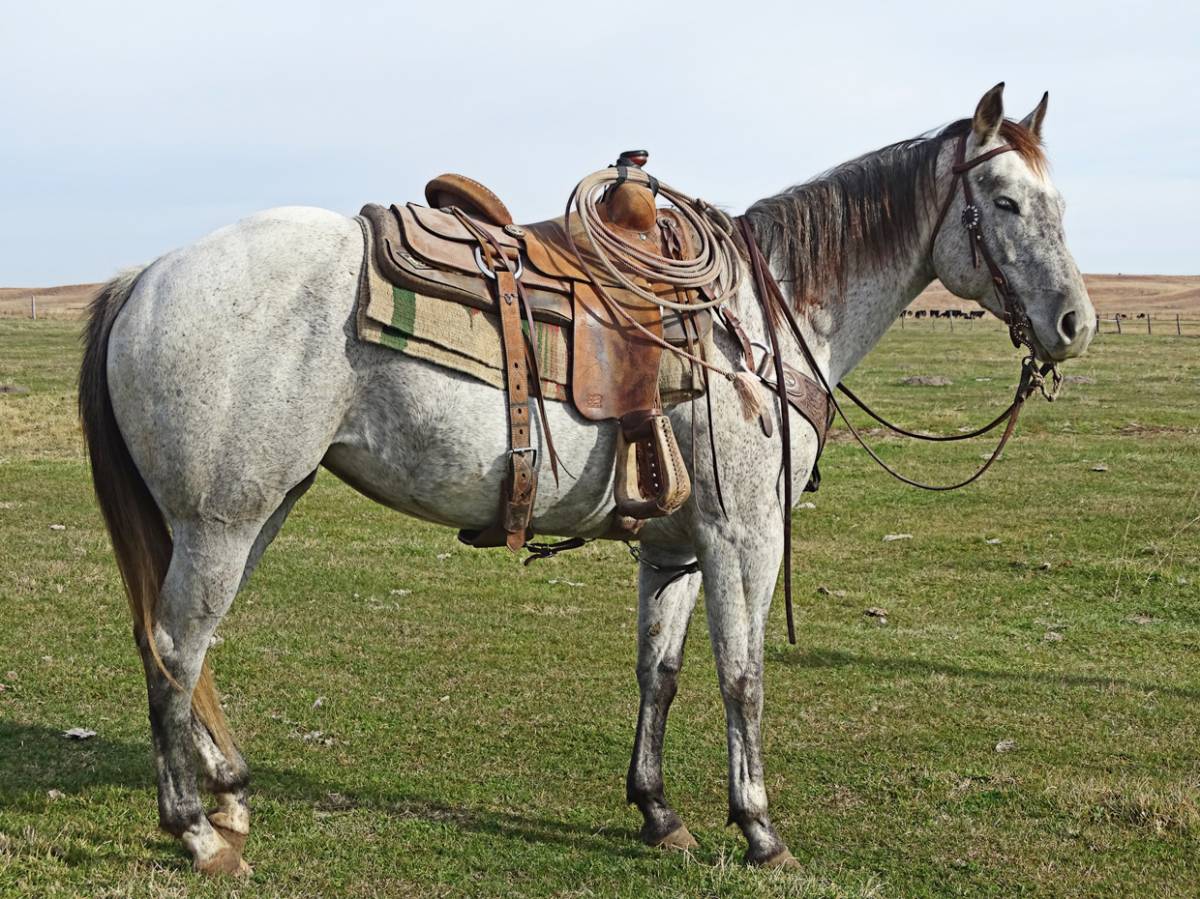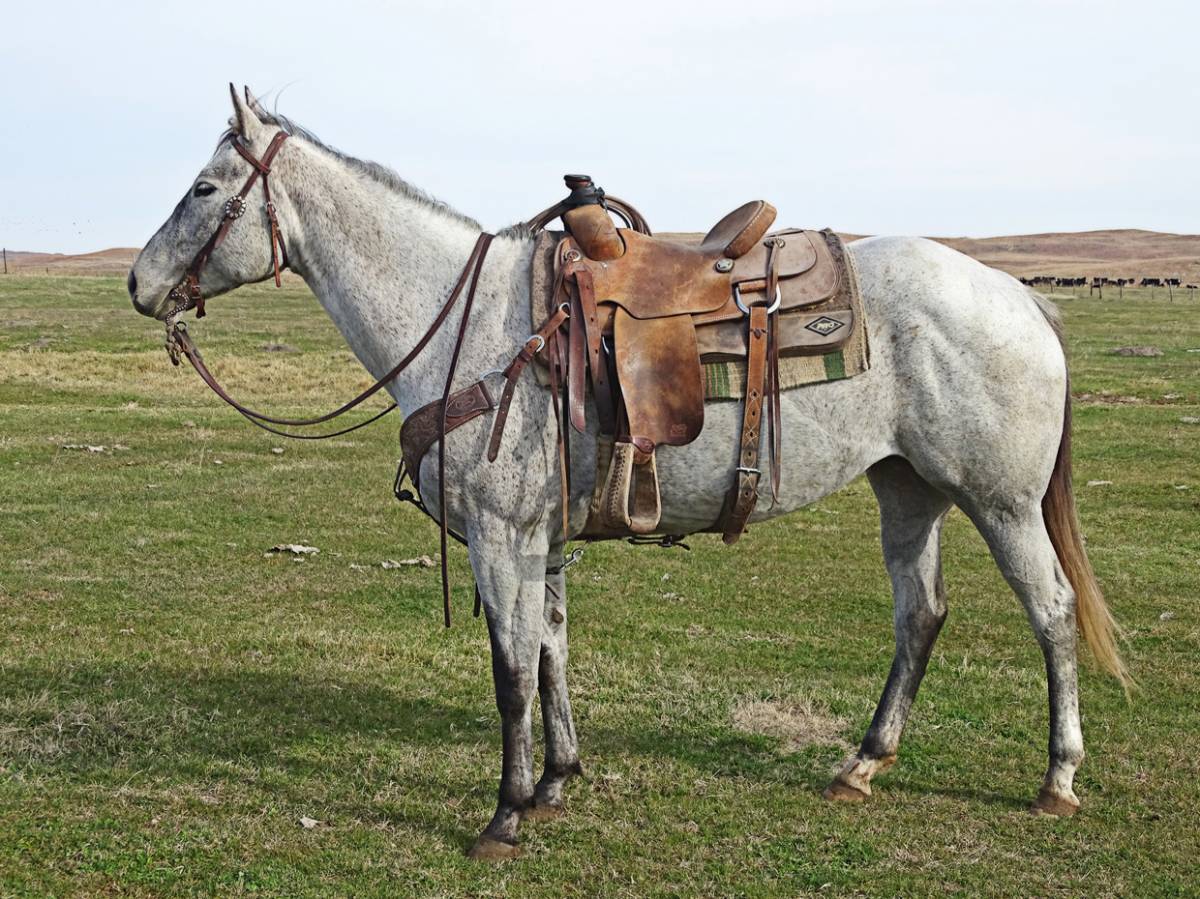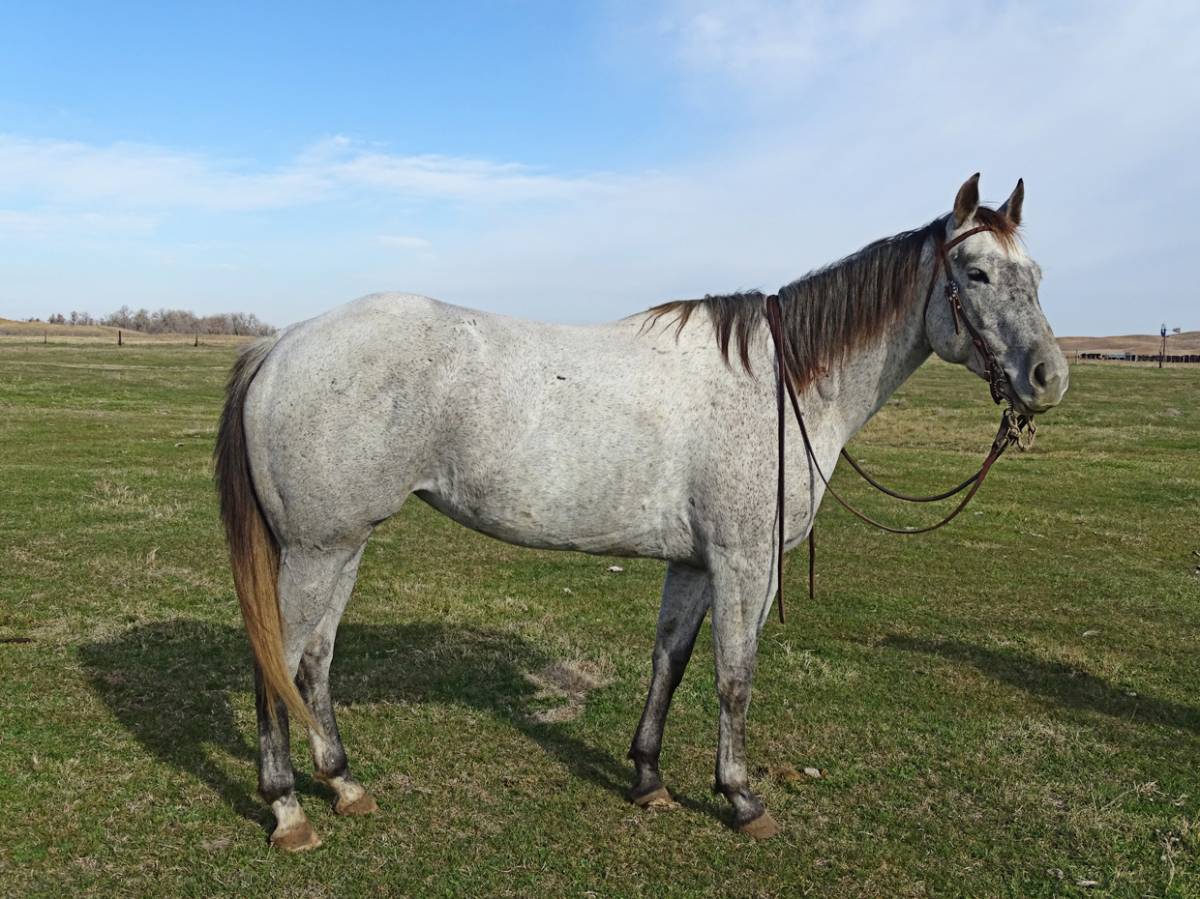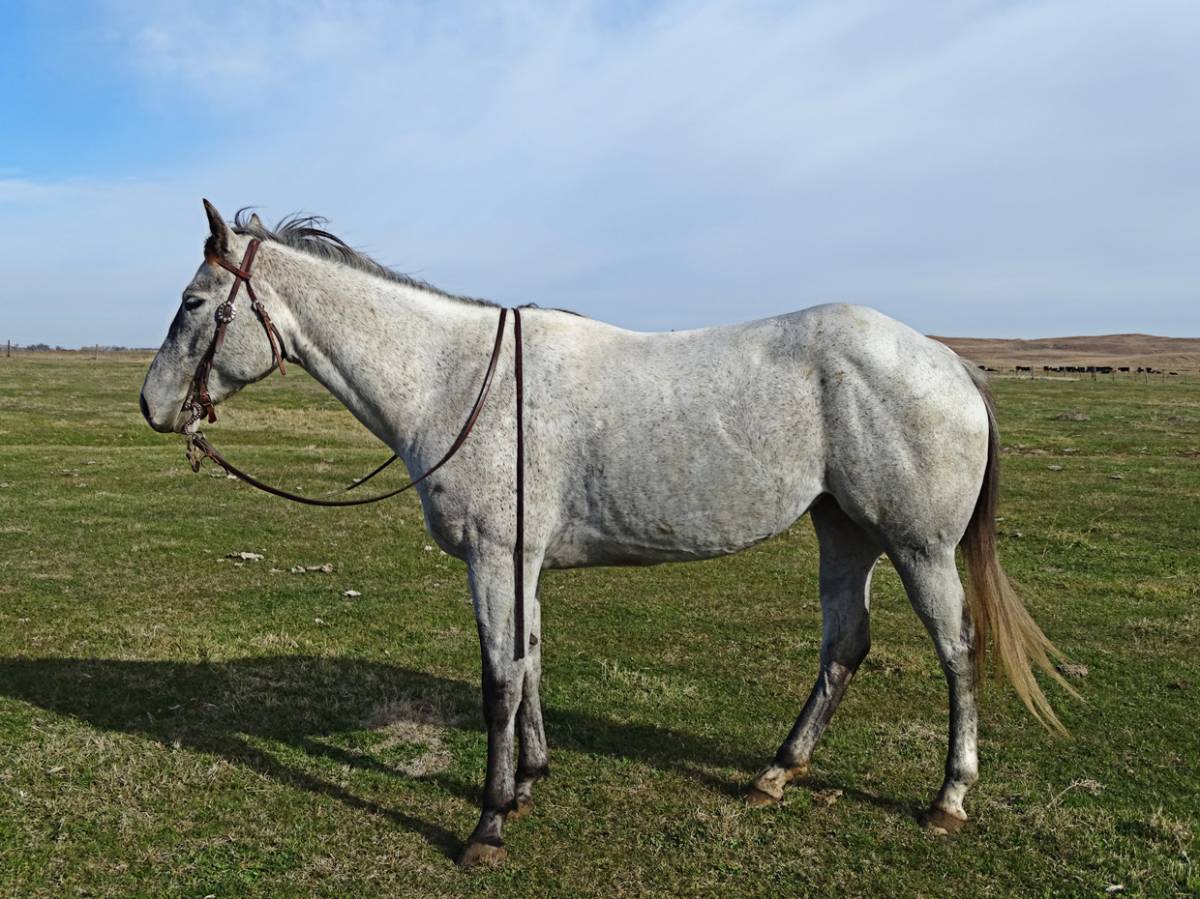 Birdie has done it all on the ranch; drag calves to the branding fire, gather and move cows in the big pasture, sort in the corral, doctor and checked cows during calving. 
She is kind, quiet, gentle and easy to catch. The kids can ride her or she is hardy enough to do a full day's work. 
Stands for you to get on, for the farrier or tied anywhere. Willing to do whatever is asked of her. 
If you are looking for an exceptional young mare with a quiet demeanor and kind attitude, this is the mare for you!
Trula Churchill
Valentine Nebraska
402.376.6637