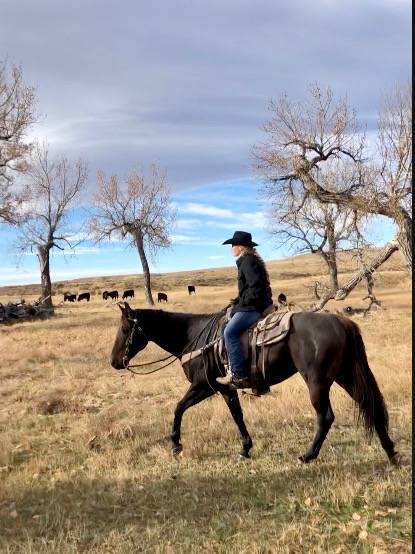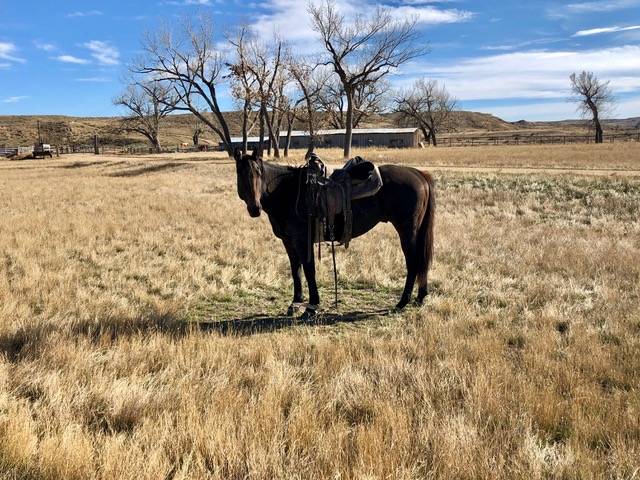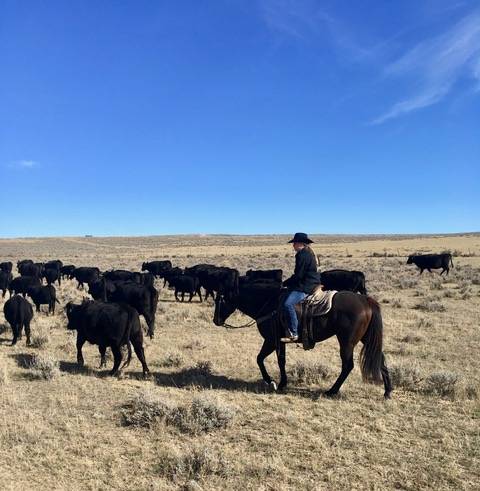 Bred to run and happy to walk! Amos is a delightful ladies horse with his calm demeanor, easy moves and real-world experience.
Amos is one of the nicest horses I have ridden; he is kind, gentle and willing!
One of the first rides I had on this horse we went and helped the neighbors gathers and work catttle; even in the brisk weather, he never took a wrong step! He crosses water and rough country, opens gates and holds cattle easily.
Amos is light in the face, moves off your feet and moves easily through the gaits. Hobbles, bathes and is good to shoe. Stands tied, loads and hauls well.
For a true gentleman gelding, you can't go wrong with Amos. He's the kind I'd put my mom on!
Alaini Lorash
Sheridan Wyoming
406.321.2305