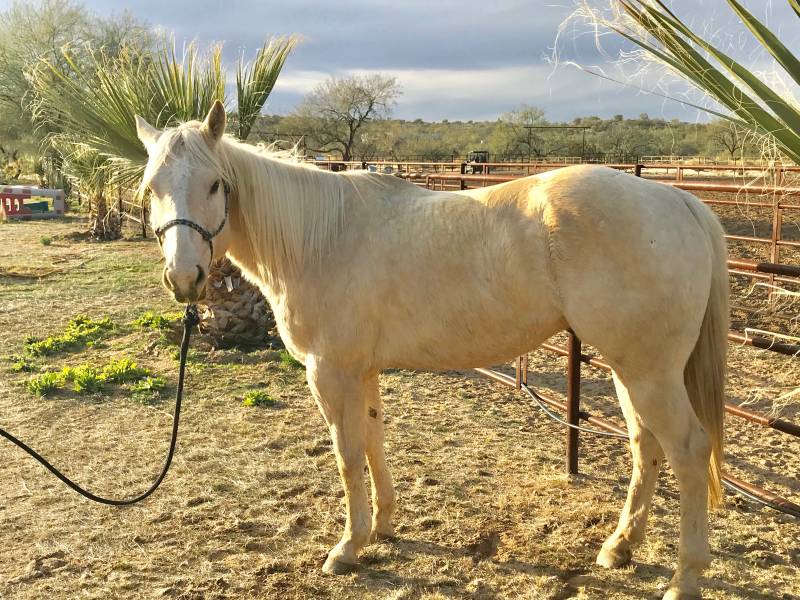 Ace is a 2012, big, flashy and gentle gelding. Quiet and willing whether you ride him once a day or once a month. As a finished ranch horse he has been to used at brandings, sorted cattle and gathered in the rough country. He will travel out smooth and go all day.  There is no aspect of ranching that he hasn't done and done well.
In the arena, Ace has been started on the head side and has been to jackpots, pasture ropings and has roped cattle in the open field. 
Ace has no spook and is gentle! You can put your kids or grandma on and trust him to take care of them. 
Ace shows huge potential in all disciplines with his agility and big stop. You won't find a more gentle horse that is this young. 
Marcia Harper
Sheridan Wyoming
307.752.3057